Skip to Content
Some Roof Repairs Just Can't Wait!
We're available 24/7 to help you make sure your home is protected from potential secondary issues.
When you need emergency repairs, whether it's midday or midnight, count on American Renovations, LLC to respond quickly.
We'll take all necessary steps to ensure your home is protected from further issues.
Our team of expert roofers has a reputation for going the extra mile to help our customers.
If that means responding to a late-night call, our seasoned technicians will be there to ensure that you're cared for in an emergency.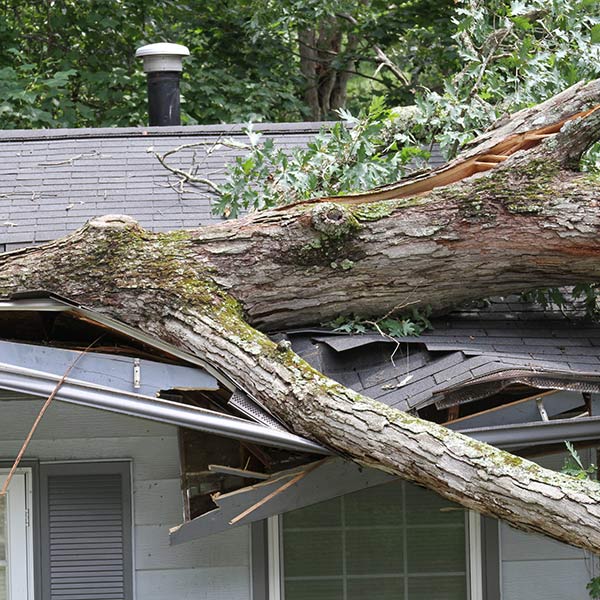 Get the Fast, Flawless Service You Need for Any Emergency Repairs in South Carolina
We've been proudly helping customers with all varieties of roofing issues since 1987.
If a tree has fallen on your home or you're suddenly seeing sunlight in your attic, you know you need attention right away.
We specialize in roof repair and replacement, and we can quickly implement fixes to prevent additional damage until we can schedule and complete permanent repairs or install a new roof.
Many times, we've been able to locate and fix something other companies have not.
Additionally, we are happy to coordinate with your insurance company to ensure the claims process is smooth and painless.
While You're Waiting for Our Team to Arrive for Emergency Repairs, Take the Following Action
Use a pan, bucket, or trashcan to collect incoming water. Don't forget to empty them as they fill.
Remove any paper, furniture, computers, or other electronics from the area where water is coming in. Cover any items you cannot move in plastic – a trash bag or shower curtain can work in a pinch.
If you see your ceiling is starting to bubble, take a screwdriver or scissors and poke a hole in it to release the water. This will ensure the ceiling doesn't worsen or fall.
We are standing by 24 hours a day, 365 days a year to help you take steps to secure your home and roof.
Affordable Roofing Services You Can Trust