Skip to Content
Residential Roofing Services Available for Upstate South Carolina, Georgia, and North Carolina
Residential roofs can last for years but they don't last forever. When your home's roof begins to show signs of age, such as leaks or missing shingles, call on American Renovations LLC. We make it our business to keep homeowners in the Anderson, SC, area covered and protected by reliable roofs.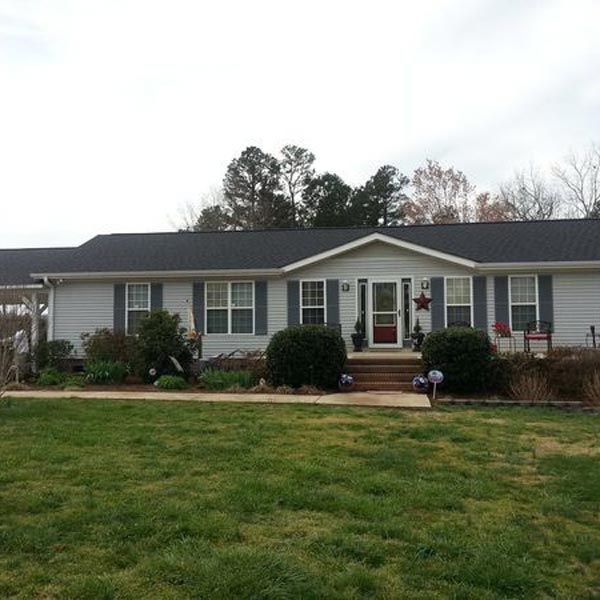 Residential Roofing Services You Can Depend On
Some roof problems occur because of age, and others arise suddenly during or fol owing a huge storm. Whatever caused your roof to need professional help, we can handle the problem from beginning to end.
Our founder, Robert Storey, has more than three decades working as a professional roof repair contractor. He founded the business in 1986 and moved it to Oconee County in 2003. But he gained roofing experience at a much earlier age, working side by side with his two uncles on roofing jobs from the age of 14.
He shares the roofing expertise he's accumulated over a lifetime with every American Renovations LLC customer. That's why our team can work on many types of residential roofs, including roofs with traditional asphalt shingles, cedar shakes, or metal roofs.
Both Repairs and Re-Roofs Welcome
Does your roofing project simply require some tricky fixes? Our team will climb up and get the job done fast-but always taking time to check our work for accuracy and reliability.
What if you need a complete re-roof? Not a problem. We can still put our skill s to good use and create the roof you need in a reasonable time frame, even if the project will involve tearing off several layers of the existing roof.
What if you need to coordinate payment with an insurance company? We're happy to handle that step too. We know it can be a big hassle to fill out insurance paperwork and make endless phone cal s, so let the certified insurance claim specialists on our team take care of it.
Make American Renovations LLC your go-to residential roofer in Upstate South Carolina, Georgia, and North Carolina. Call us today at 864-972-0619 for more information about the residential roofing services we offer.
Affordable Roofing Services You Can Trust